CMOS was introduced to ICs in the late 1960s. Before then, NMOS was used for digital logic. NMOS isn't very energy efficient because the pullup resistor is dissipating energy when the N type transitor is on.
To get better energy efficiency, an extra P type transistor replaces the pullup resistor. Only one transistor is on at a time.
https://en.wikipedia.org/wiki/CMOS:
Complementary Metal Oxide Semiconductor (CMOS) is a type of MOSFET fabrication process that uses complementary and symmetrical pairs of p-type and n-type MOSFETs to build logic functions.
Here is a CMOS inverter showing the complementary N and P type MOSFETs.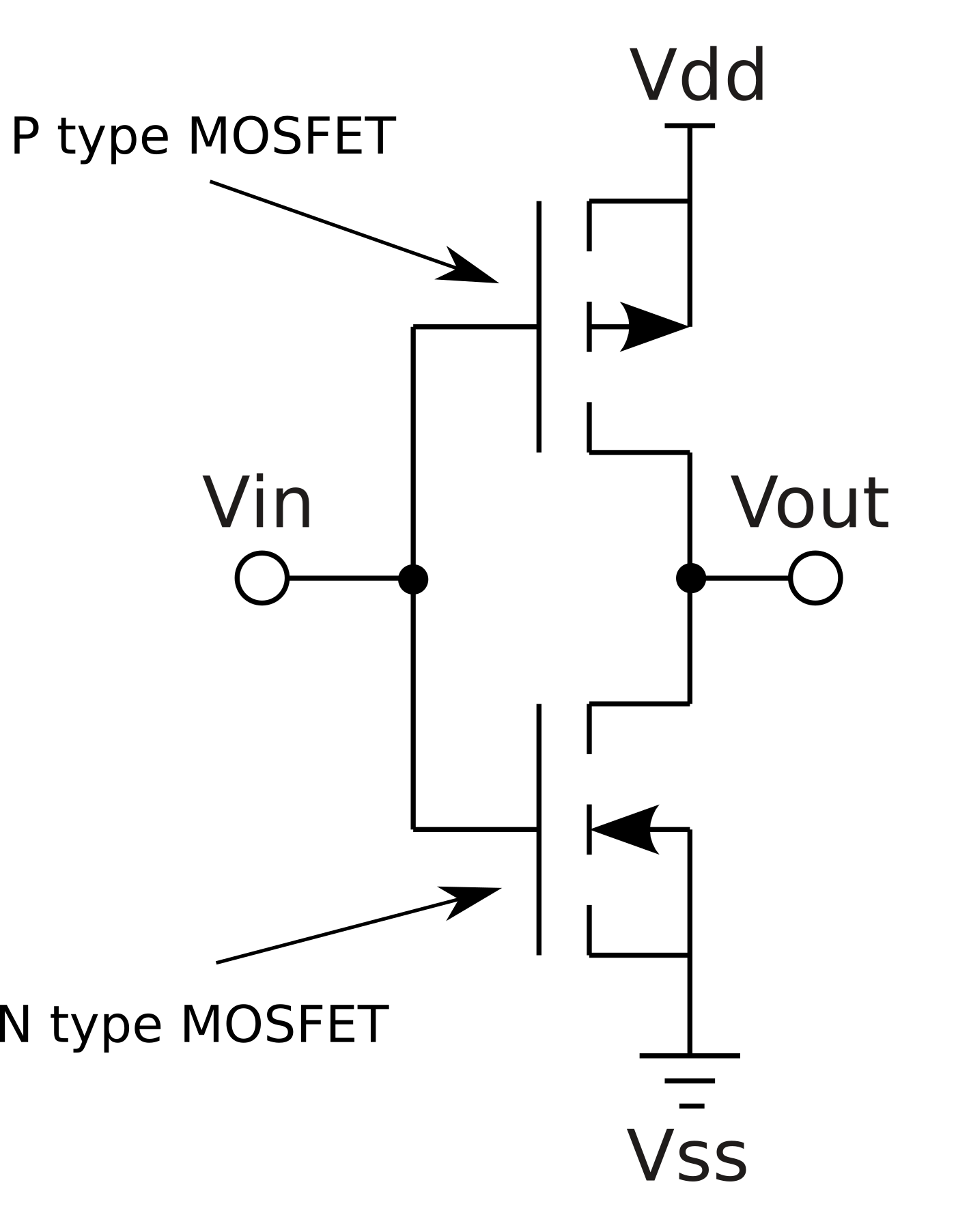 And here's how it could be laid out using a tool like Magic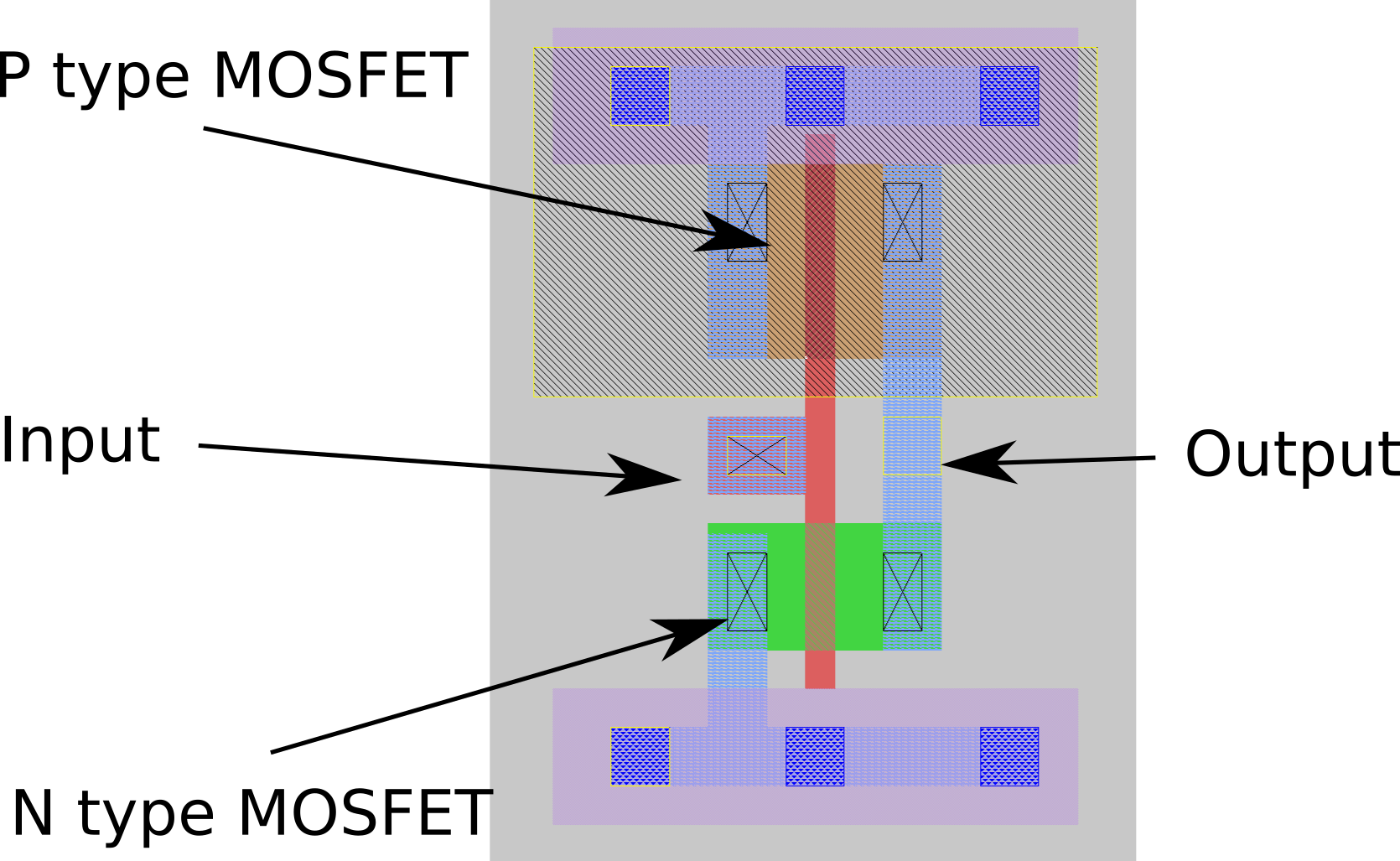 This video shows a sped up screen capture of me laying out a DRC clean inverter with Magic.
Course feedback
Anybody who wants to learn about ASIC design who's never done it, this was a great introduction. I really enjoyed the course, this has been a great learning experience.