Foundry is the fancy semiconductor word for factory. You have to admit, silicon foundry does sound cool.
Another term used for this is a 'fabrication plant' or 'fab'. All chips come from fabs, but when a fab is used to produce ASICs for other companies (ie the company that owns the fab is not the one that designed the chip) then it is typically referred to as a foundry. SkyWater, TSMC, Global Foundries are foundries that produce chips for many different ASIC design houses.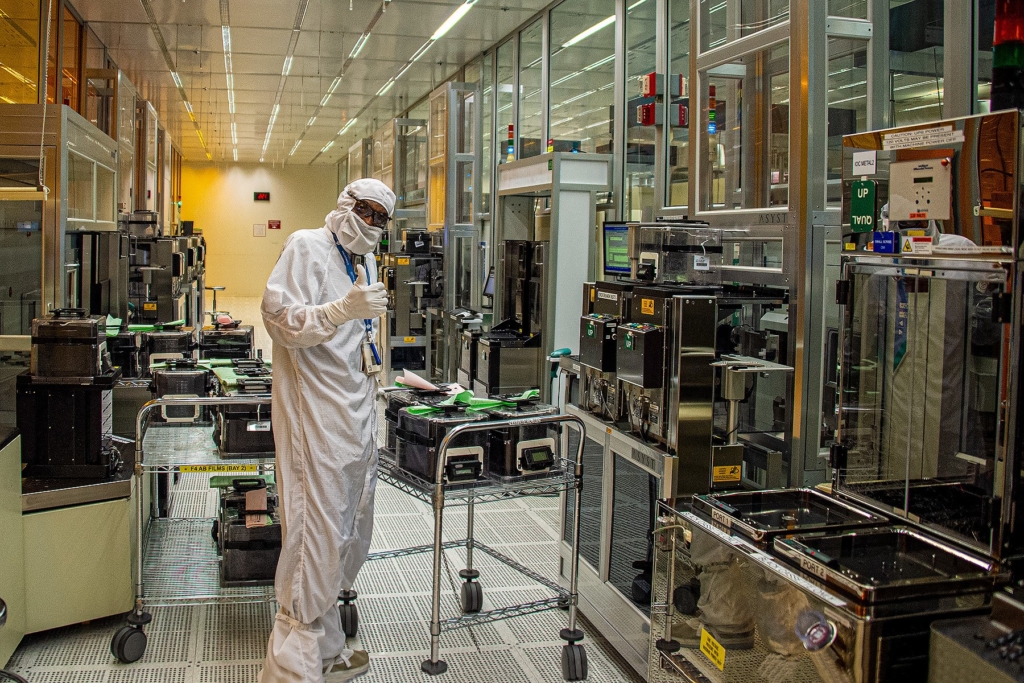 From SkyWater's website
The SkyWater facility was originally established by Minnesota based Control Data Corporation (CDC) in the 1980s. The CDC fab was acquired by Cypress Semiconductor in 1991. During the Cypress era, the facility was expanded and upgraded multiple times, keeping pace with Moore's Law into the late 2000s and was known for being a US-based production facility that was competitive with Asian-based fabs. SkyWater spun-off from Cypress in 2017 with private equity backing from Minnesota based Oxbow Industries.
Course feedback
If you've got any interest in how the sausage is made you should get on the course and you should dig in and find out more. I mean this was the work of secret witches and wizards in mysterious cloaks casting strange incantations over a cauldron! This was all secret stuff and I love that this project is trying to do to silicon design what the open source community has been trying to do with software for the last 30 years. This feels like the next logical step and I think we'll look back and say well of course you can make your own chips that's just a thing and it will just be obvious and commonplace and I look forward to that.