An Integrated Circuit is a collection of circuit elements all together on one piece of silicon. Example elements include:
transistors, for example MOSFETS
resistors
capacitors
inductors
Here is an example of a fairly small IC, a type of amplifier called an Op-Amp. The image is from zeptobars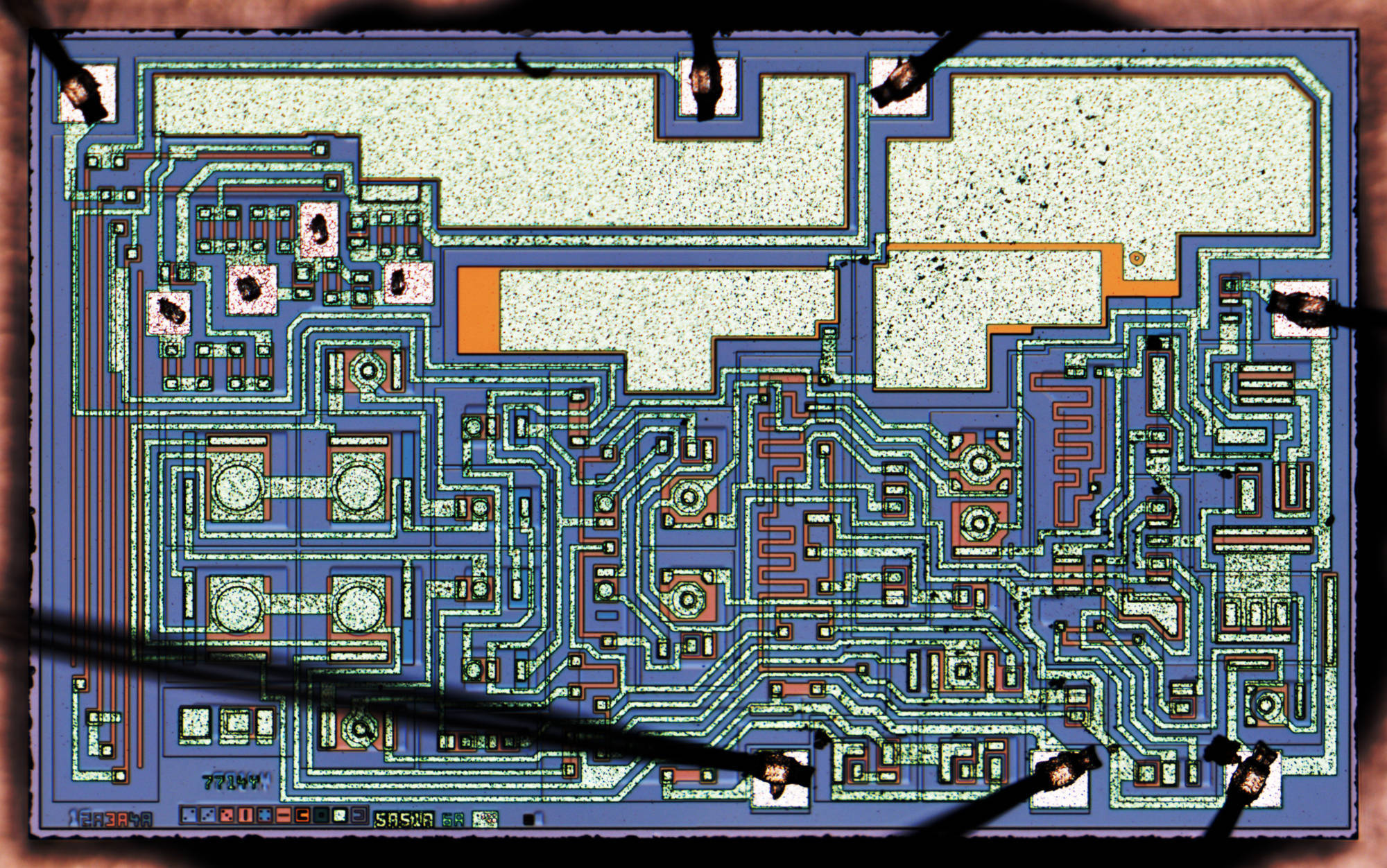 From wikipedia: There is no consensus on who invented the IC. The American press of the 1960s named four people: Kilby, Lehovec, Noyce and Hoerni; in the 1970s the list was shortened to Kilby and Noyce.
Course feedback
I was like holy cow I can make my own CPU? I mean come on this is kind of fantastic making your own CPU. I gotta jump on that train!