One of the many things a PDK contains is the standard cell library. This is a collection of all the analogue and digital building blocks used to build an IC like AND, OR, NOT gates, flip flops, IO pads and so on.
Reverse engineering a MUX
If you want to know how these cells are put together, check this video out of me extracting the circuit from a MUX.
SkyWater130 examples
Here are some examples taken from the high density SkyWater 130nm standard cell library.
You can browse them all here
Inverter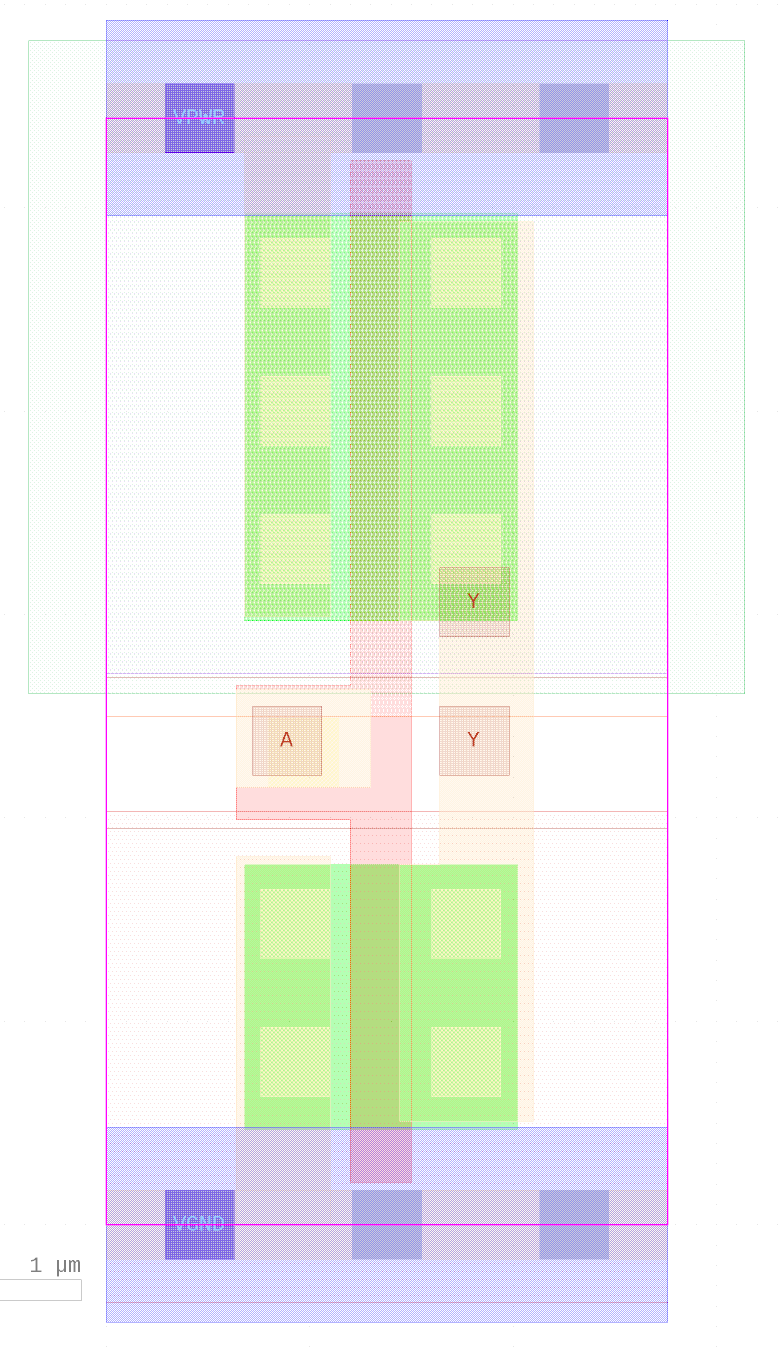 XOR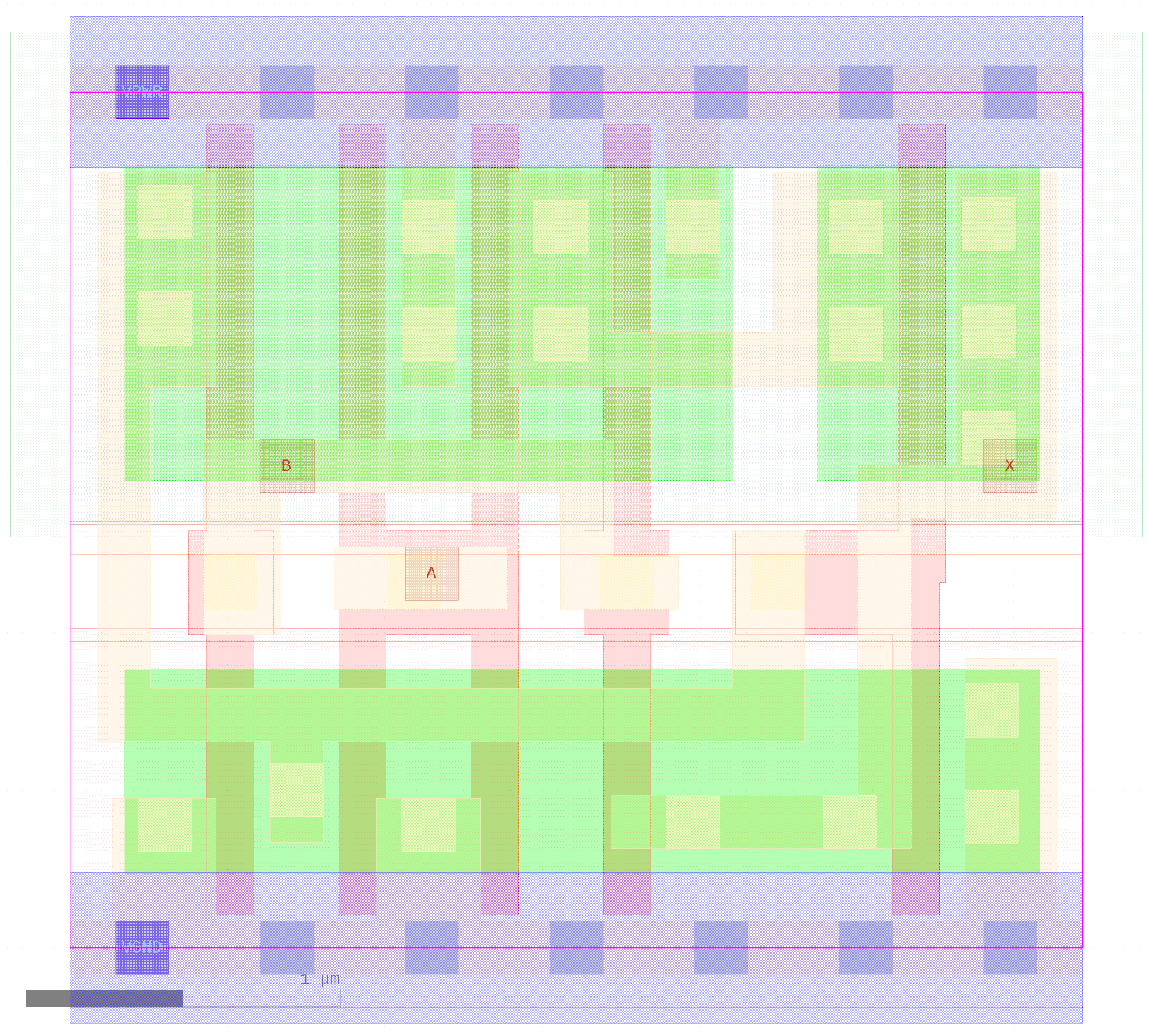 D type Flip Flop

How a flip flop works
And for a complicated standard cell, see this video about how flip flops work, focussing on the sky130 D type.
Course feedback
I was like holy cow I can make my own CPU? I mean come on this is kind of fantastic making your own CPU. I gotta jump on that train!