Understanding Caravel GPIO
When I was first testing my designs inside Caravel, I was quite confused about all the GPIO options.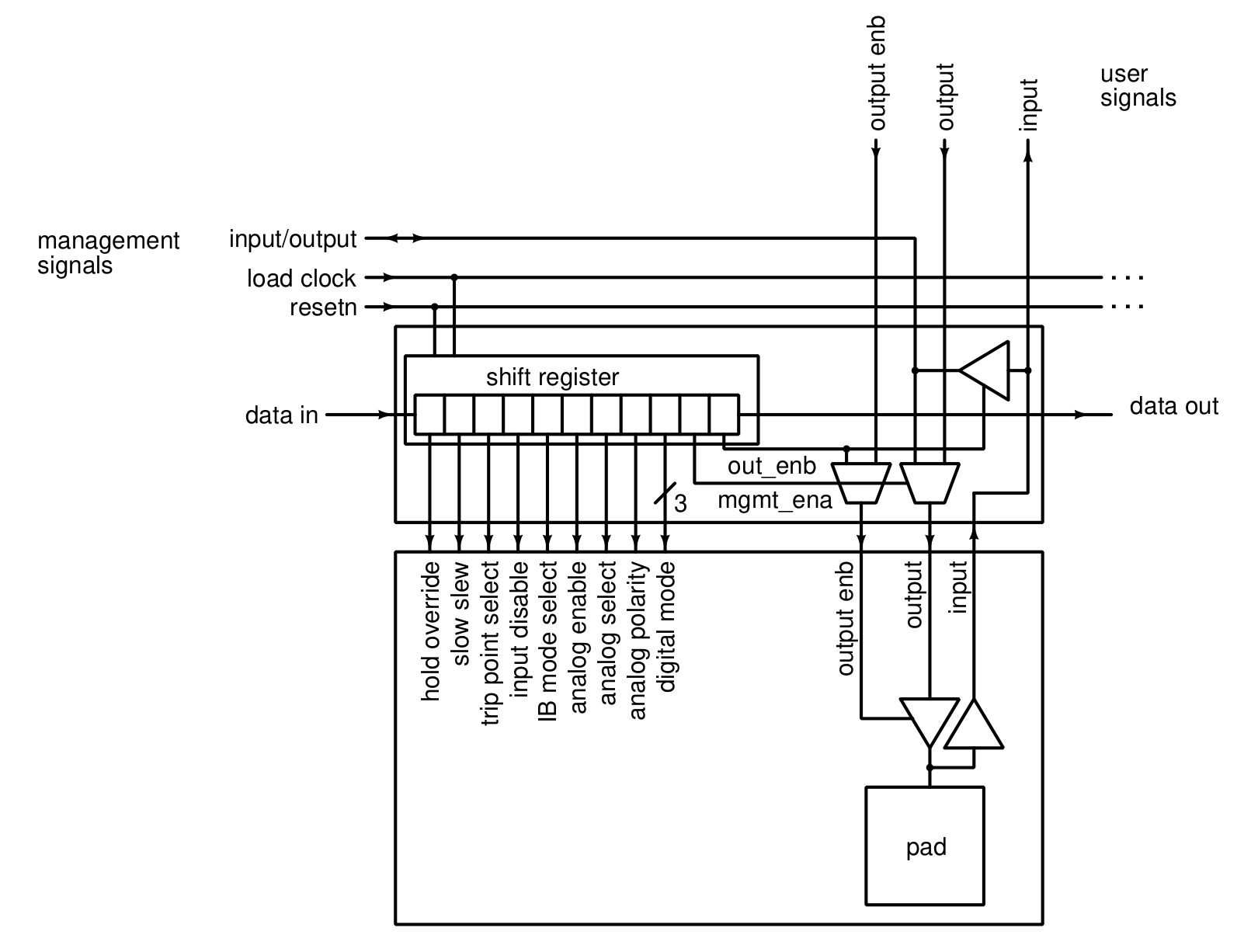 Each pin has a range of options that can be configured by firmware running on the RISCV processor.
Each pin can be driven from the processor or your custom design.
The outputs have separate output enable lines for bi-directional signalling.
I put together an experiment where I tried the most important options and checked the results in a simulation. You can watch the video here: