3D Rendering of GDS Files
The 3D structures created within a silicon die are spectacular to see.
Thanks to Maximo (@maxiborga on Twitter), there's now a video for 3D rendering ASIC designs enabling anyone to convert their ASIC design into a beautiful 3D rendering.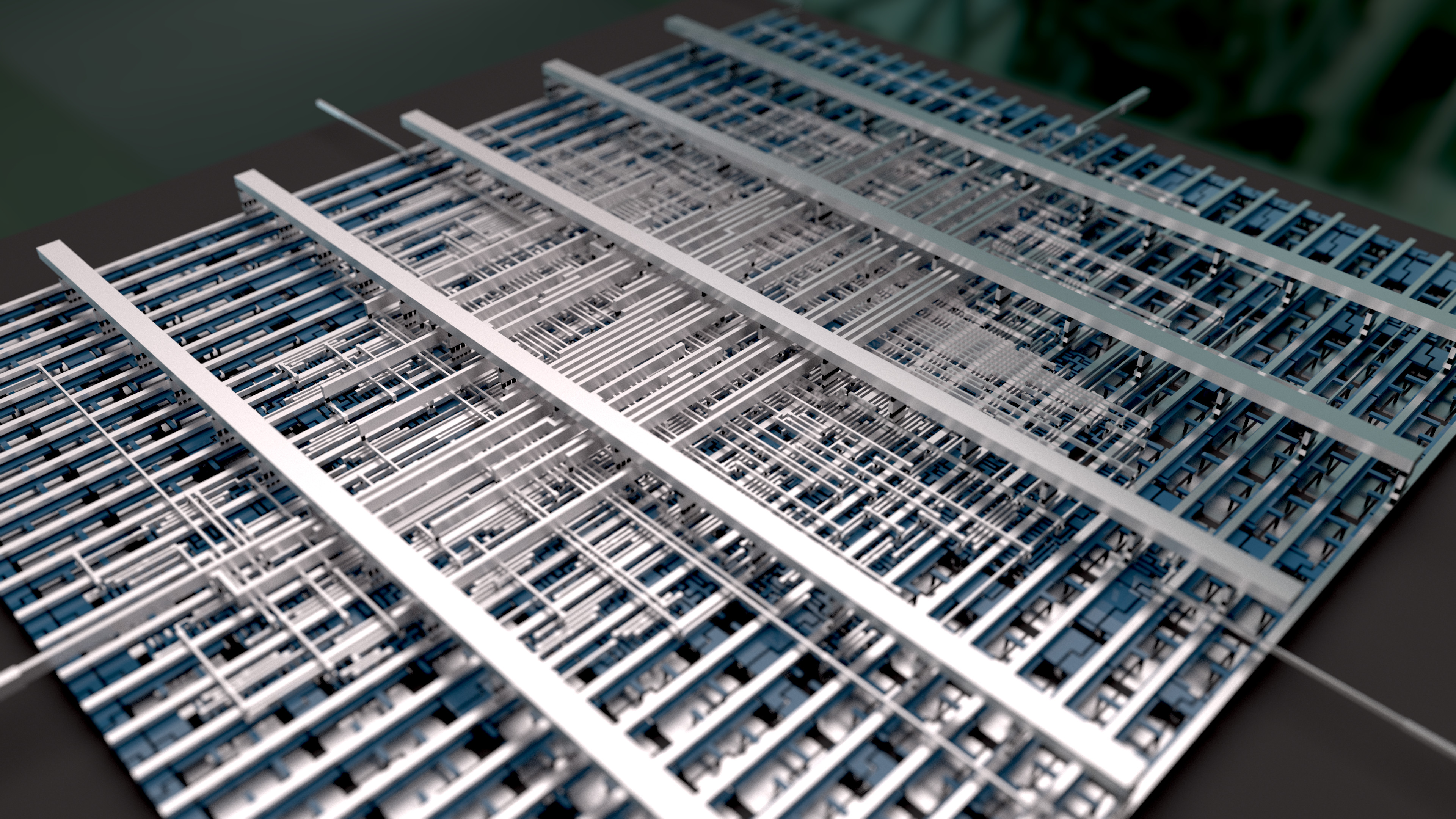 3D-rendered chip in Blender
His walkthrough shows how to convert GDS to STL files, enabling you to import the files in image editing software like Blender.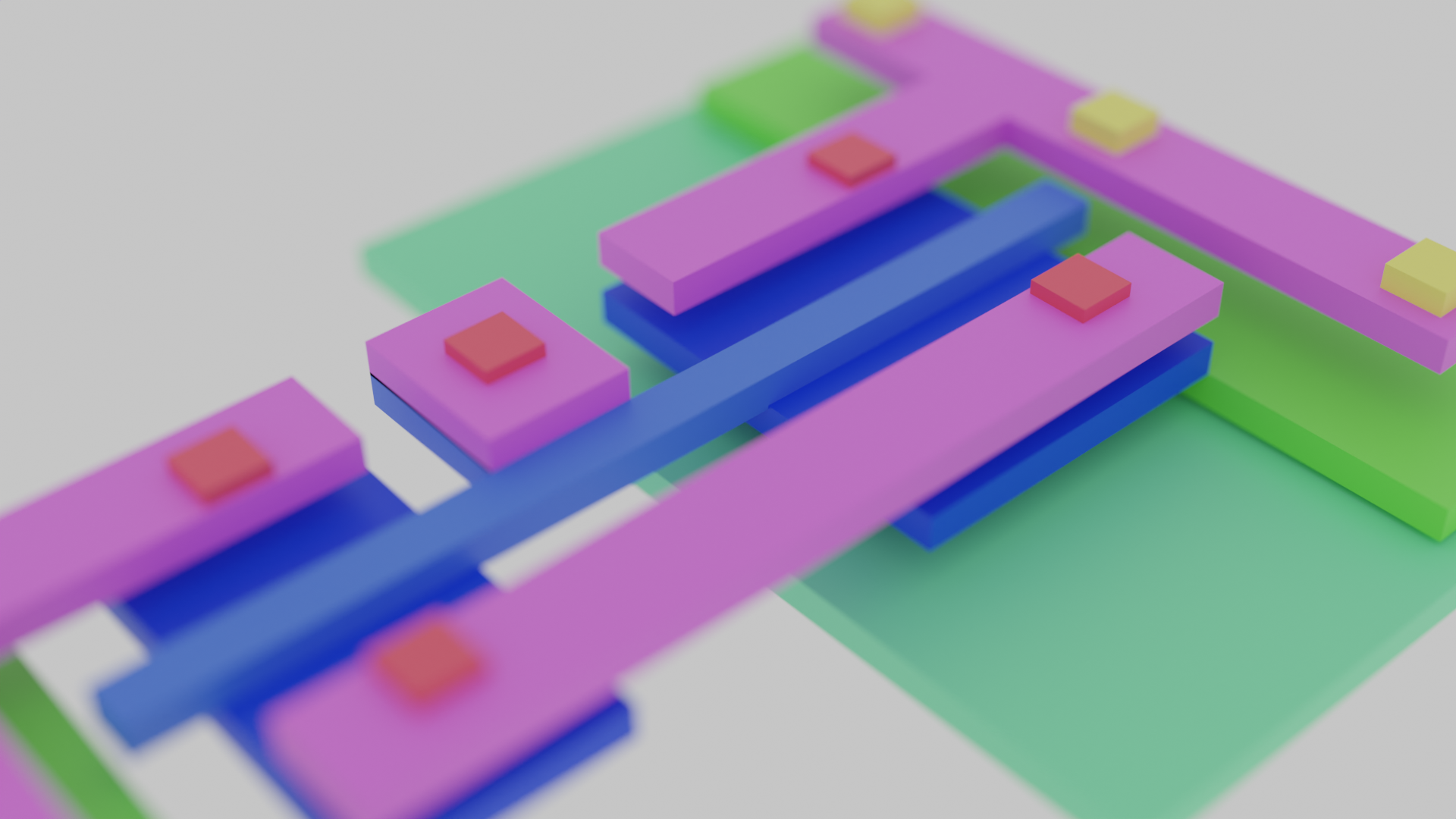 By following along the video, I was able to render my first ever GDS, an inverter I created back in 2020
Additional Resources
Interested in having a physical 3D model of your design instead? Check out how to 3D print an ASIC.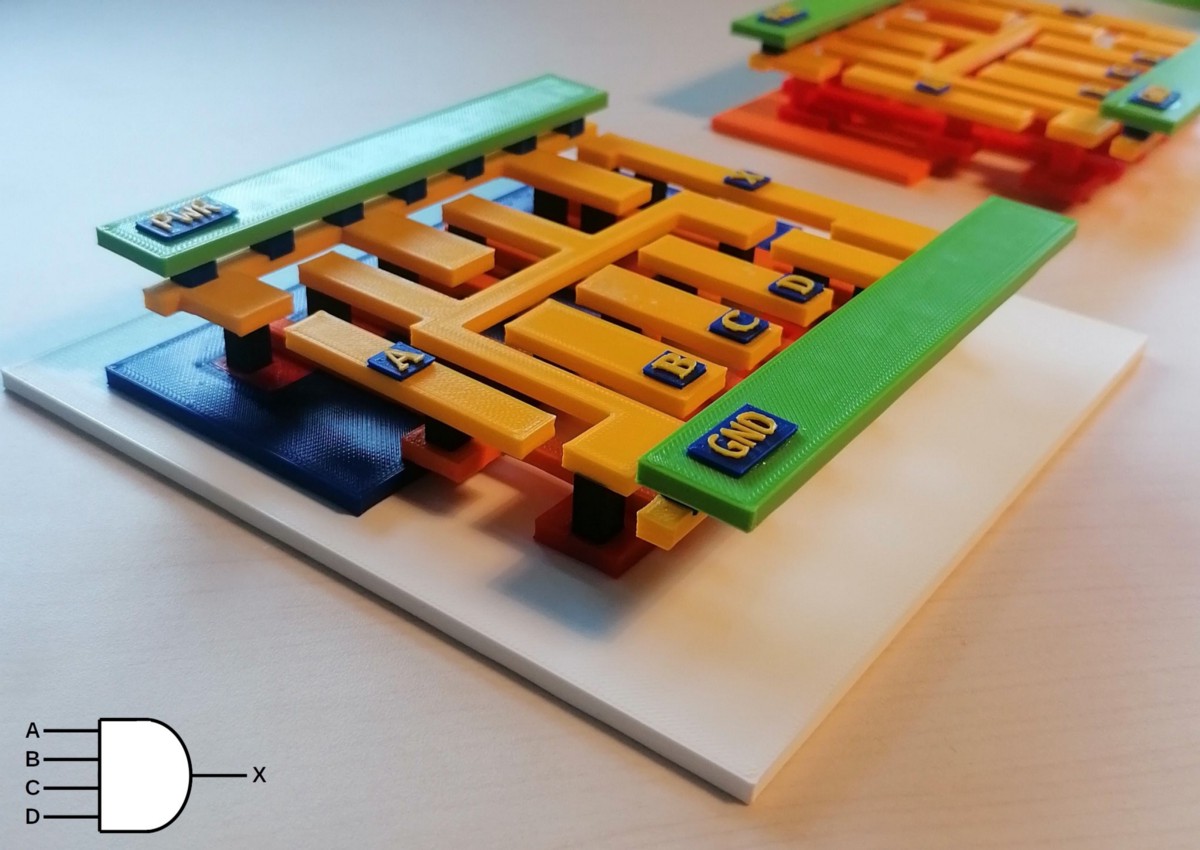 We also have a great feature added by Maximo and Proppy that lets you generate 3D interactive viewers with your GDS in the cloud via a GitHub action. In the interactive viewer, you can check out the stats, see what standard cells are used as you hover over them, identify what the cell is, and much more – all within your browser! Check out the September 2022 Monthly Update for a quick run through.
In the Zero to ASIC course you will learn how to generate the GDS needed to fabricate your chip and make 3D renderings and prints. No VLSI, RTL, or prior tapeout experience required.
Interested in chip design but hoping to tackle a smaller project first? Check out Tiny Tapeout. With an easy-to-use a graphical user interface, you can design your own ASIC in less than an evening!